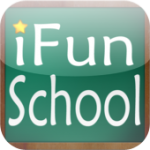 ✓ 15 TYPES OF GAMES
Play 15 different types of games:
– Mathematics: addition, subtraction, multiplication, division, order of operations, equations, sequences and series, counting in the memory (3 types)
– Geography: flags
– Chemistry: the symbols and names of chemical elements
– Perception: remembering shapes and colors
✓ 5 LEVELS OF DIFFICULTY
Each game has 5 levels of difficulty:
– Beginner
– Easy
– Medium
– Hard
– Ultimate
More difficult questions on higher levels. Number of questions will be higher too.
✓ RANDOM QUESTIONS AND ANSWERS
All questions are always random, providing a different set of questions each time. The higher the level, the range of questions and answers will be greater. To make it even harder all generated responses are similar to correct answer.
✓ COLLECT STARS
Get a gold star for perfect game (error-free). In each game you can also get up to 4 standard stars depending on the number of good answers:
– Min. 32% of correct answers: 1 star
– Min. 50% of correct answers: 2 stars
– Min. 75% of correct answers: 3 stars
– Min. 90% of correct answers: 4 stars
– 100% of correct answers: 4 stars plus 1 gold
Subsequent levels of the various games are unlocked by collecting stars.
✓ GAMECENTER SUPPORT
35 achievements. Separate score tables for each level of difficulty. Answer correctly to score points. The faster you answer, the more points you get. You can repeat each level to improve your score.
✓TOO EASY?
You can unlock additional difficulty level: godlike. Questions will be even harder. Buy it in the application and unlock it for all 15 games.
Feedback
Please send your feedback using UserVoice application: http://ifunschool.uservoice.com
Download
Download it for free from AppStore:

One application works both for iPhone and iPad.
Screenshots (iPhone):
Screenshots (iPad):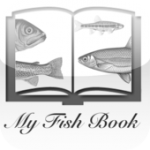 Basic functions of this free application:
– complete list of fish that are under total or partial protection in Poland (103 species)
– information on the protection based on the current version of the Rules of Amateur Fishing (2011)
– contains over 150 photographs and images of each species
– work offline (optional, you can preload all images and additional informations)
– provides additional internet links for each fish
– you can store a list of fish caught along with a photo, description, place of catch, weight and size
Please send your feedback using UserVoice application: http://myfishbook.uservoice.com
The application was created to gather in one place information about fish whose knowledge is required when applying for a fishing card in Poland.
The application is available for free download in the AppStore:

Preview all fish online on this mini-site: http://myfishbook.beling.pl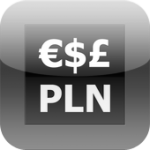 Fast Exchange Rate (polish: Szybki Kurs Walut)  is mobile application for Android devices (available in Google Play) and for iPhone/iPad (available in iTunes App Store) as well web-based application available at http://fastexrate.beling.pl. Main functions of the mobile version are:
– fast access to foreign exchange rates
– working offline – you can browse archive listing withou active Internet connection
– history quotes and charts
– exchange rates by base currency:: PLN (polski złoty), EUR (euro), GBP (British pound)
– localized (language in application is automatically set based on device language)
For Android devices additional features are::
– support for installation to SD card (requires Android 2.2+)
– works on many device orientations (full screen for graphs)
– build-in currency converter
– widget
– support for touch screen or with joystick
– ability to download history data from range of few years
– easy updates via Google Play
Additionall features for iOS:
– support for multi-touch for graph
– requires iOS 4+
– support for Retina
– easy upadtes via Apple App Store
– one application for both iPhone and iPad
Please send feedback using UserVoice: http://fastexchangerate.uservoice.com
Android is a trademark of Google Inc. Use of this trademark is subject to Google Permissions. Apple, the Apple logo, iPhone, iPod touch, and iTunes are trademarks of Apple Inc., registered in the U.S. and other countries. iPad is a trademark of Apple Inc. App Store is a service mark of Apple Inc.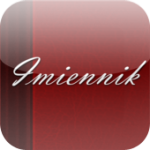 Main functions:
* List of Polish names with name day dates
* Brief descriptions of names and an optional link to a page where you can read more (also available in English, if device language is English)
* Ability to browse contacts for possible name days (contacts with date of birth will auto propose their name day on first name day after date of birth)
* Option to add reminders on contact's name day (annual reminder on the 10-hour), with the possibility to select the date if the name-date is uncertain (ie, we do not know the date of birth)
* Works offline, optional update online (actual names description, similar names, etc.) – the update may take a few minutes on older devices
* Universal application – one version for the iPhone and for iPad
Screenshots (for iPhone 5):
Please send your feedback using UserVoice application: http://imiennik.uservoice.com/
Application is free to download in AppStore:

Please send your feedback about our applications using following websites::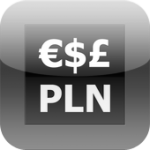 Fast Exchange Rate (Szybki Kurs Walut)
UserVoice: http://fastexchangerate.uservoice.com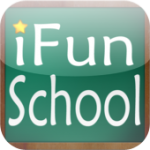 iFunSchool
UserVoice: http://ifunschool.uservoice.com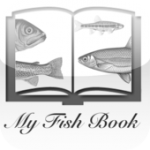 MyFishBook
UserVoice: http://myfishbook.uservoice.com/
Please send new fish photos to: fish at beling.pl (you can also use in-app feature to send pictures).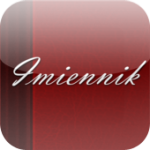 Contact Namesday (Kontaktowy Imiennik)
UserVoice: http://imiennik.uservoice.com
We will help you to appear on the market for mobile applications:
iOS – Apple iPhone, iPad, iPod (ObjectiveC)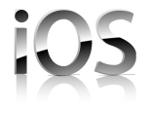 Most multimedia applications can be created specifically for the latest Apple products. Each application may look exactly like the graphic design. Virtually no restrictions on the look and effects in applications on this platform. Programming language: ObjectiveC.
Android – modern phones (Java)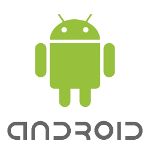 There is virtually no restrictions on what the application can do and how to look (GPS, accelerometer, Internet connection, Wi-Fi). It requires a little more work because of the different resolutions and device properties (several versions represent another problem with compatibility). Programming language: Java.
Windows Mobile i Windows Phone – PDA (C#, C++)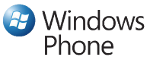 Windows Mobile (<6.5) and Windows Phone (7.0+) is Microsoft operating system for mobile devices. We don't do applications for this platform at this moment, but it can change in the future. Programming language: C#.
---
We know how to code and we also support few smaller platforms:
JavaME – old phones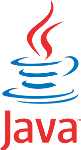 Programming language: Java.
SymbianOS – Nokias S60+

Programming language: C++.
Beling.pl company specializes exclusively in mobile applications supported by CMS and web applications.
Example of use:
– Mobile application advertising (ie product catalog) supported by CMS available via website (updates made ​​to the CMS are displayed automatically on all devices)
– Mobile communication systems supported by web user management website (administrators can freely manage users who and what is available on their mobile devices)
– Mobile game promotion including those managed by the news website
– Mobile application using a map to locate the nearest objects (eg nearest grocery stores, ATMs, branches banktów), supported by web-based system (changes in the system are automatically pushed to the device)